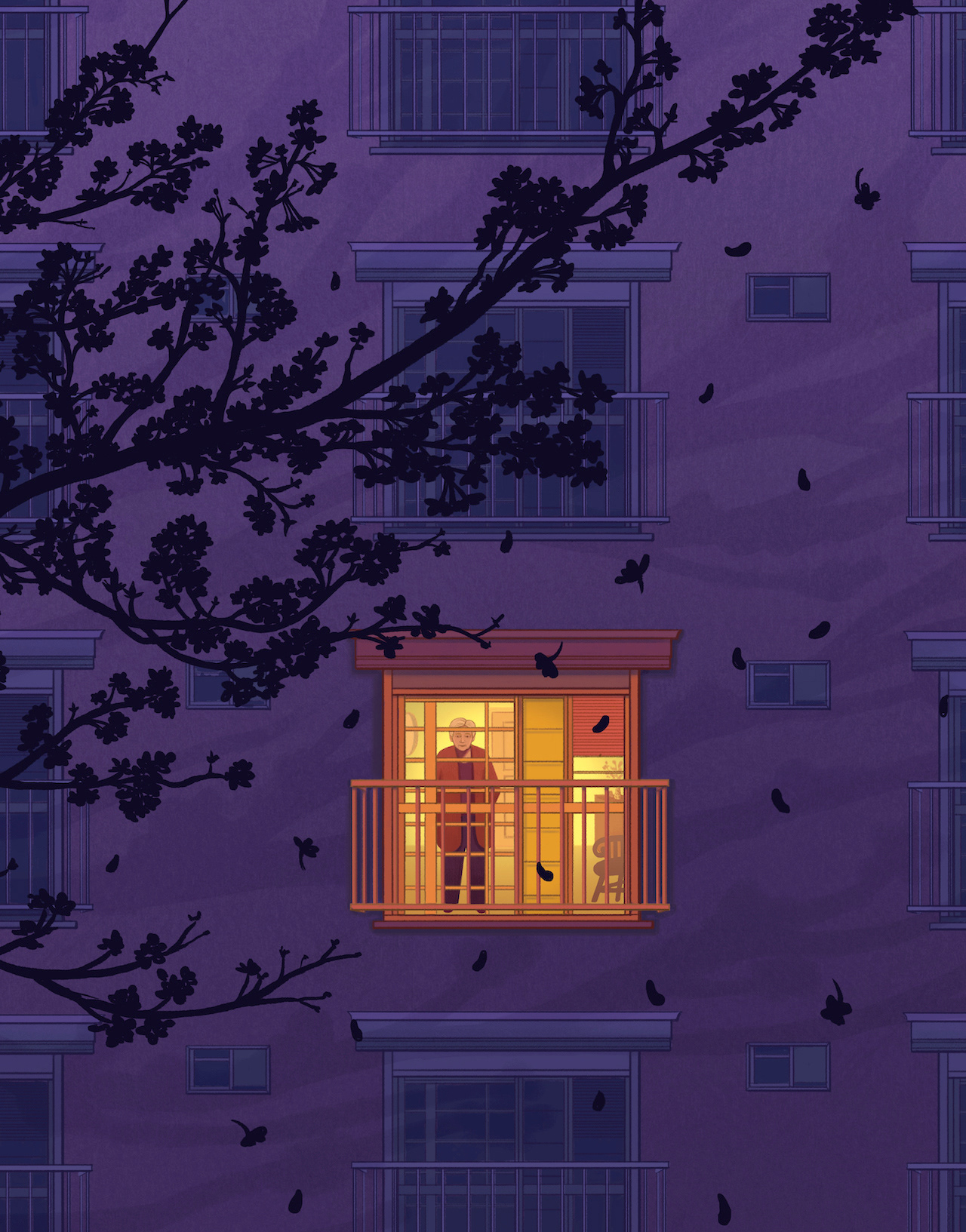 This illustration is based on an article that ran in The New York Times titled, 

A Generation in Japan Faces a Lonely Death, 

by Norimitsu Onishi

. 
The article spotlights the large generation of elderly folks in Japan who live alone in large apartment buildings called danchi, and who have been left vulnerable because of a stagnant economy and a lack of close relationships. The article follows the day-to-day routines of two of its members.